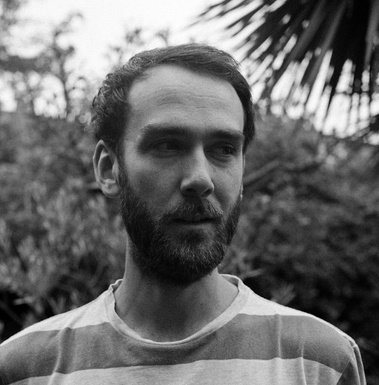 Oliver Lunn is a London-based artist working predominantly in mixed media collage.

Born in 1987, Lunn grew up in the southeast of England. As a teenager, his first impactful encounter with the arts was seeing the paintings of Basquiat, the films of Jim Jarmusch, and hearing the 80s art-rock of Sonic Youth.

After completing a BA in Fine Art in 2009, Lunn moved to London to work in film journalism. After going freelance in 2015, Lunn's practice became newly energized, switching from painting to collage. He was excited by the idea of using found materials charged with history: hunting for old magazines in charity shops, picking up old papers in the street.

Lunn approaches collage much like his earlier paintings, embracing mishaps, marks and stains. He employs soft colours and faint imagery that aren't always visible on first glance, with quiet details lurking in the background. For Lunn, the combination of ghostly marks with a muted palette expresses feelings of sensitivity, softness and sadness.

In early 2020 the Kanyer Art Collection - an international collage collection dedicated to collagists from 1980 to present - acquired two mixed media works by Lunn.

Today he is working on multi-layered abstract pieces. In these works, he builds up layers, sands them down, peels them back, working back into the piece and reshaping it.


For more information about the artist, read an interview here.